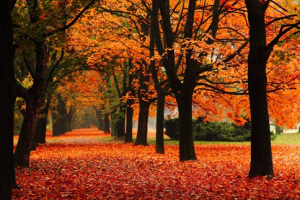 This time of year reminds me of my good neighbor, Paul.
It was an unlikely friendship.
Paul was a retired chef in his early seventies, I was in my early thirties.
His granddaughter was barely walking yet, and my toddler children were running circles around me.
He showed up almost every day our first summer at our new house with his granddaughter Claire in tow to play with my daughter and son.
As we sat under the big shade tree in my yard, He shared stories of the great depression, serving in WW2, his faith and meeting the love of his life, his Parisian wife - Jeannine - in Algiers. Their home reflected a French cottage including a gazebo with a handmade sign with his beloved wife's name that he had hand carved. It hung above the entrance where a lopsided concrete table entertained people - from Picasso's nephew to me and all sorts in between.
We talked of his avant-garde lifestyle and about my Christian faith. Although we were worlds apart, we truly enjoyed each other's company.
Come the fall, when the weather changed so did our meeting location. Instead of under the big shade tree we switched to meeting in my kitchen and the children in to the playroom. Slowly summer gave way to autumn with falling leaves, crisp air and everything pumpkin.
I had no idea how much my life would change that first time I invited Paul inside my house. The children ran straight to the toys. I took my seat at the kitchen table and instead of sitting, Paul opened my refrigerator doors and I watched as he took out all sorts of stuff. Then he asked where I kept my spices. I responded with "they were somewhere around here" unsure of what he was doing next. Then the action happened. Where's is your saucepan, your grater, a strainer and on and on.
Seeing a chef do what he does best- creating a meal was memorizing. An everyday meal became a celebration. Soon I began to see that it was not going to be just a meal but a memory to savor.
I kept close watch and within an hour the meal was done. He left shortly afterwards. I looked back at my kitchen. The meal was on my counter, the sink hardly held all the dishes (I learned that chefs don't do dishes) and my heart was full. A small price to pay for an absolutely wonderful meal.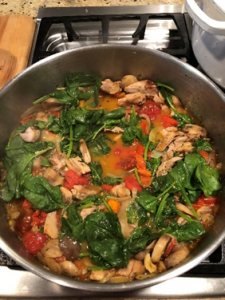 Dinner was done.
The meat was masterfully cooked and presented. The spices were tossed intentionally without sparing a bare spot. The vegetables were glistening and rich.
When my husband came home from work and sat at the table - as I placed his plate before him, he marveled at the presentation, the bright vegetables, the meat that didn't even need a knife to cut and everything speckled with flavor.
He looked up as he asked, "was Paul here today?" with a big smile.
All I can remember was how good everything tasted with each bite!
I was done too – not just dinner. Done with the old way of doing things. Meals from then on would be a celebration.
Paul became my cooking coach. I didn't know it, but he did. As he had with so many sous chefs before he was sharing with me what he loved! He taught me how to love on my family with food so that our meals became a shared experience.
What I had needed was someone to bring out what was already inside of me. Coaching me into being a better cook took courage and encouragement that I could do it. I remember the first time I cooked for Paul and his family! He prepared me to step out from behind him. Seeing our families together and enjoying a meal, I can still feel the sense of confidence he had instilled in me.
Paul's recipes became a part of my heritage. I learned how to make bread, soup, French tarts and everything in between. Not to waste anything, look for what is in season, and stocking up on sale items became commonplace.
Something else happened through my time with Paul in the kitchen. I came alive! A spark was ignited that brought joy to my soul. Preparing meals had become more than just feeding my family. I started to love on them by creating moments where time stood still, and we connected deeper each day.
This was the beginning of a lifelong journey of creating a life I love. I continue to seek ways to spark new joy into my life. On top of my list is the Joy I find when I coach others to have healthy relationships, to work through grief or regret, to knowing their purpose and in creating a plan for living a life they love and understanding what it takes to have a stronger marriage or better relationships with others in their life. I especially love working with newly engaged couples and showing them the tools that will last a lifetime of joy together.
Do you need to come alive? Looking to find more joy in everyday life?
I would love to share with you as Paul loved to share with me.
Please visit me at
https://www.h2hcoaching.com/life-mapping-creating-a-life-you-love-coaching/
buen provecho,
Deborah