Embracing Your Story®
the good – the bad – the ugly
and Putting it to Work for You
Better tomorrows begin today!
Are you up at night thinking about the things you should change?
Saying or doing things that you promised yourself you would never do again?
I help people just like you kick those regrets and being overwhelmed to the curb.
Start taking back control of today.
It's Time to Power UP! –
IT'S ABOUT YOU!
This is the place for women of faith to find their voice and to move forward.
When you know who you are, you will live a life with purpose and live it with passion.
Embracing Your Story®
The Good – the Bad – the Ugly and Putting it to Work for You
In the Community
you will learn:
The 6 Steps of Living an Authentic Life - be inspired to ditch shame, regret, and guilt.
Using stumbling blocks as stepping stones in moving forward to live a life you love!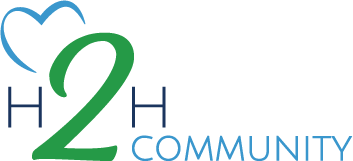 AS A WOMAN OF FAITH –
Do you feel you are alone in a world that has walked away from all that is good?
Do you feel you have become so weak in your walk you keep falling behind?
Do you feel too exhausted to let go of things?
BEING A MEMBER OF H2H COMMUNITY –
You will be with like-minded women who are seeking to grow in their faith,
you will learn how to embrace your story- good, the bad and the ugly
you will become empowered and empower others with your story
Are you ready to take back control of your life, find your voice and embrace all of you — the good, the bad and the ugly — and put it to work for you?
It is your beautiful story waiting to be revealed. God knows what it is, and He is waiting to reveal it to you.
Heart to Heart Community is a safe place where judgment will not be passed, fruit of the Spirit will be shown, and prayer will be offered. Embracing Your Story Membership Group opens every October to April. Those that join can continually be a part of the community.

WE BELIEVE
Healing begins with forgiveness, which brings freedom to start living a life you love.
Empowerment begins by embracing our story, the good the bad and the ugly — and putting it to work for us.
Authenticity begins by living our purpose, revealing our true selves, and by pursuing our passion.
Restoration begins with finding the courage to change ourselves by bringing harmony to our body, soul, and spirit through surrounding ourselves with healthy relationships.
Trusting in biblical truths, being a forever learner and serving with a joyful heart.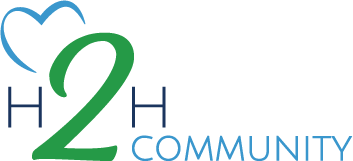 Receive results with your Inborn Traits on how you are wired for your God-given purpose. This will help you plan for your future.
The 6 Steps of Living an Authentic Life
Keep in touch with me in between our time together.
Monday – helping with content and clarity
Tuesday – tell us how you are doing
Wednesday – wins / celebrations
Thursday – (2x / month): Zoom Live
I'm Deborah Skomba and I am passionate about helping women kick regret and being overwhelmed to the curb, so their tomorrows are better than their todays.
For over 20 years, I have helped 1,000's of women to be blessed with 20,000 better tomorrows, better relationships and being a better them.
PLEASE JOIN US TO START BEING A BETTER YOU!