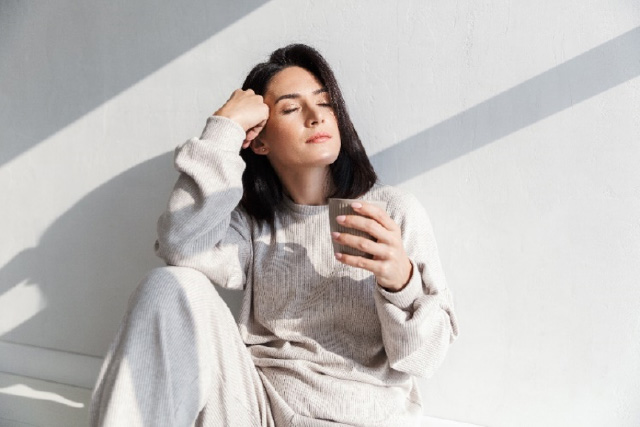 listen for a moment. "Take a break from everything. Let's get back in rhythm with our Creator. The One who created us. Just for a moment."
"be still and know that I am God" Ps. 46:10a NKJ
But you don't have time to be still. Take a break?
You hardly noticed the anxiety anymore. So what if you have too many balls to juggle. You're the only one who can do things that need to be done and besides you're the fastest and the best at it...
you know it…  they all know it too… "give it to me- I'll just do it!"
Ah… what a badge of honor. The badge of  "Doing It All"
There's no time for collecting badges, right? You're not a girl scout anymore.
Doing it all? Is this the reason you're awake at 2am?
No.
It's the sound of your heart beating outside your chest that wakes you up. Your thoughts won't let you sleep – Is there something lacking in you?-  Are you enough? - Is there more to your life than this? - Why don't you have friends – real friends that want to know the real you? - Why are your children so unkind? So many questions and so much loneliness.
Precious one, you need a pause. A time-out. breather… There's not enough time to process your thoughts, your day, your life, your needs or to ask for help.
How do you go from being overtired, overcommitted, overscheduled and just plain over it all – to putting yourself near the top of your priority list?
Give yourself permission to take care of yourself and put your life on 'Pause for 15'
 'Pause for 15'  is setting aside 15 minutes of undivided time.
Pick a time. Stick to it. You may need to be a little flexible – but stick with 15 minutes.
Some suggestions for your  "Pause for 15":
A walk for clarity - clear your head. Breathe out stress, breathe in peace. Repeat….
A devotion for renewal - Pick one. Be sure it is Scripturally sound, short and applies to daily living. Read your devotional, Bible, journal, pray.
A chat for connection - reach out to someone that has been on your heart. There is a real need for connection. We have a friendship famine. Be the friend that you need.
A handwritten note of gratitude - who doesn't like to receive a handwritten note? Make it short and sweet. Remembering someone who blessed you will bless them - no matter how long ago it was. You've loved on someone – it's been a good day. This is a circle that will never be closed. Keep it going.
A cup of tea for quietness - how sweet is a cup of tea from a special cup? Capture the quietness.
Listen closely…. Your heart is whispering thank you for the peace, the renewal, the connection, the gratitude and the quietness.
Take time today and every day to know Jesus. He wants to be your everything. You are loved - (1John 4:19)NKJ. You don't have to do anything for His love except receive it. If you haven't received Jesus as your Lord and Savior, or would like to renew your commitment to Him: Salvation Prayer. Would you let me know if you do? 😊
Lovingly, Deborah