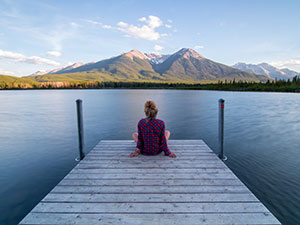 "Embracing Your Story" is a community of professional Christian women who are committed to embracing their unique life experiences, no matter how challenging or difficult they may be. We believe that every person has a story worth sharing, and that by coming together and supporting each other, we can heal, learn, grow, and thrive as women.
Here's why you should consider joining "Embracing Your Story- the good, the bad and the ugly":
A Safe and Supportive Environment
At "Embracing Your Story," we prioritize creating a safe and supportive environment for all of our members. Whether you're sharing something deeply personal or just need a listening ear, you can rest assured that you'll be met with compassion and understanding from our community.
The Power of Shared Experience
One of the most powerful aspects of "Embracing Your Story" is the opportunity to connect with like-minded women who are on a similar journey of self-discovery. By sharing our experiences and supporting each other, we can gain new insights, perspectives, and tools for personal growth.
Exclusive Content and Resources
As a member of "Embracing Your Story," you'll have access to exclusive content and resources designed to support you on your journey. From expert guest speakers to curated reading lists and self-reflection prompts, we're committed to providing our members with the tools they need to thrive.
A Community of Growth-Minded Women
Finally, "Embracing Your Story" is a community of growth-minded women who want to be their best for their marriages and relationships, are committed to personal development and Jesus. Something else to consider …  you may just want to connect with others who share your values.
One more thing, you'll find a welcoming and supportive home in our community.
In short, if you're looking for a safe, supportive, and growth-oriented community where you can embrace your story and connect with others on a similar journey, then "Embracing Your Story" might be the perfect membership group for you.
So why not take the leap and join us today?
We can't wait to welcome you into our community!
#relationshipgrowth #careerdevelopment #parentingtips #embracingyourstory #ownyourstory #selfdiscovery #personaldevelopment #lifetransformation #healingjourney #mindfulness #selfawareness #empowerment #mentalhealth #growthmindset #resilience #positivethinking #inspiration #motivation #selfcare #selflove #gratitude #innerstrength #powerofstorytelling