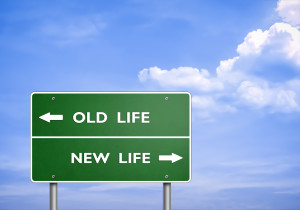 Wondering what's next? Looking for meaningful direction?
Haven't we all been at a crossroad at one time or another in our lives?
What if I told you there is a way to find clear and certain direction for living God's unique plan and purpose for your life.
Life Mapping is a powerful tool for an eye opening and rewarding look at your life. By taking an honest look at how your past has shaped you; learning how to take control of your life today and prayerfully plan for your future, Life Mapping will help you to grow in your Christian faith, as well as in your professional and personal life. We will help you to identify those things that hold you back and bring out what you already have to move forward.
Don't have time for this? Amazingly we spend more time planning for a vacation or shopping than we do for living a more fulfilled life. You would not think of leaving for a trip without knowing if you have enough gas in the car. That would not get you very far. The same can be said for your life. If you are staring at your crossroad right now, let us help you to choose the high road that will bring you to your authentic self. In Habakkuk 2:2-3 we read that the Lord says: "Write My answer plainly on tablets, so that a runner can carry the correct message to others. 3 This vision is for a future time. It describes the end, and it will be fulfilled." Together we will be seeking what the Lord has for you to carry it through till completion.
Life Mapping can be done through Video Chat, private session or can be done as a church, organization, business or "girl's or mom's night out" group. It is ideal for any age, those who are in one of life's many transitions; such as graduations, marriage and family, moving to another city, employment and retirement to name a few.
Are you ready? We are! Contact us today.