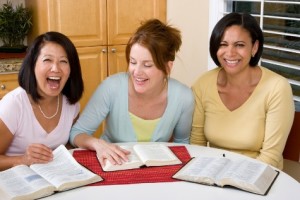 Have you been looking for a group where you will be renewed?
Are you ready to go deeper into the Word of God?
Do you want confidential fellowship with other women on this journey?
Get ready to hear a fresh word from God for your life as we share what God has spoken to our hearts.
In our weekly Bible study, we talk 'heart to heart' about real issues. We are focused women who are studying, praying and filling up our hearts with God's perfect word.  We hope, at Heart to Heart Ministry, you will apply His ultimate truths to your life and we know you will not be the same as when you first started.
For more information please call (908) 864-0573 or Contact us.