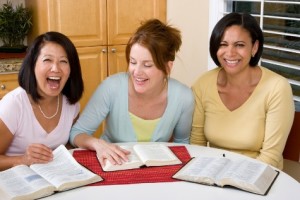 Have you been looking for a group where you will be renewed?
Are you ready to go deeper into the Word of God?
Do you want confidential fellowship with other women on this journey?
Get ready to hear a fresh word from God for your life as we share what God has spoken to our hearts.
In our weekly Bible study, we talk 'heart to heart' about real issues. We are focused women who are studying, praying and filling up our hearts with God's perfect word.  We hope, at Heart to Heart Ministry, you will apply His ultimate truths to your life and we know you will not be the same as when you first started.
Please join us for "Breathe" a 5 week study from Priscilla Shirer's as she shares with us:
"One of the greatest challenges for women in our culture is taking time to cease from all activities and just breathe. We are in bondage to busyness. We constantly strive to complete the limitless to-do lists that hinder us from experiencing all that God has for us. By neglecting time for tranquility, serenity, and repose, we limit our Christlikeness and miss out on some of God's greatest gifts. In the Old Testament, Sabbath was given to the Israelites as a gift, and it is still a gift to us today. If you are weary, worn out, and exhausted, then the concept of Sabbath will change your life."
Are you ready to start breathing again?
Starting soon. We are looking forward to having you be a part of what God is doing!
Workbook is required and can be found at www.lifeway.com/breathe
For more information please call (908) 864-0573 or Contact us.