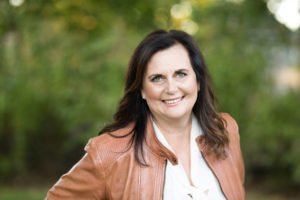 Deborah Skomba, PhD, is a Relationship Coach, Temperament Specialist, Licensed Clinical Pastoral Counselor, Ordained Minister of Pastoral Care and Speaker; she is widely known for her compassionate, consultative approach to helping her clients thrive. An ambassador of strength-based change, she strongly believes in changing one's thoughts will provide an opportunity to transform one's life.
Deborah is the Founder of Heart to Heart Ministry and Coaching, offering Christ-centered services empowering her clients to harness their God-given talents as they pursue success and live with purpose. Through coaching and mentoring she has seen clients accomplish their goals with great satisfaction.
Deborah holds an AAS from Mercer County Community College, an ABS and B.A. from Somerset Christian College (Pillar College), Master and Doctorate degrees from Cornerstone University through the National Christian Counseling Association (NCCA). She received her Life Coaching training and certification through CompassPoint International, also holds Advanced Certifications in Relationship Coaching, Health and Wellness, Mediation, Family Mediation, Stress Management through American Association of Christian Counselors (AACC) and a Prepare/Enrich Facilitator.
Deborah enjoys volunteering, exploring new places, reading, writing, long walks and meaningful talks especially at the beach. Above all, she loves spending quality time with her husband, her children and beautiful grandchildren, answering their countless questions about life. Her story cannot be told without the countless moments and blessings with family and friends.
Her AACC advance d certifications include:
Relationship Coaching
Health and Wellness
Mediation
Family Mediation
Stress Management
Prepare/ Enrich Facilitator
Life Coach through CompassPoint International